Beijing——Chongqing——Chengdu——Xi'ning——Lhasa——Beijing
NO 1
Recently I went on a long distance trip with my friend. It lastedabout three weeks. I set out from Beijing by train. My first destination wasChongqing. After thirty hours I arrived at Chongqing train station.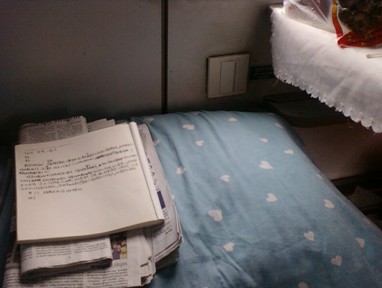 on the way…
Chongqing is the youngest municipal city of China and isdeveloping quickly. It also has a kind of distinct culture. This was my firsttrip to the southwest of China. The experience was very impressive.
NO 2
Chongqing is a very special city. The entire urban area is on themountains. All the buildings are very high and close together. Most of thestreets are not very wide and many of them are winding roads. So the bus is notas wide as the bus in Beijing. The whole city is divided into two parts byChangjiang River and is also surrounded by several rivers. The weather isalways humid. Therefore most young girls in Chongqing have wonderful skin. AlsoChongqing girls are known for their beauty throughout China.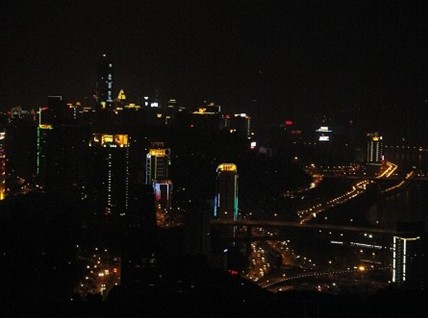 ChongQing
Chongqing's regional dish is a kind of "Chuan cai". One of themost famous is the pot of Chongqing. I was not used to the food because there'sso much red chili oil in it. I was just a little crazy after three days ofeating Chongqing cuisine. Fortunately, three days later I left Chongqing withmy friend and we went to Chengdu.
NO 3
It would have been 4 hours from Chongqing to Chengdu by train, butthe train was delayed by two hours. Both of us were a little depressed until wegot off the train. The pleasant cool weather in Chengdu allowed us to forgetthe displeasure quickly. Actually it was more comfortable here than inChongqing. After we had bought the tickets from Chengdu to Xining, we went tothe youth hostel via bus. The name of our hostel is "liking a dream youthhotel".
This was the first time that I stayed in a youth hostel. Thereforeeverything here was new and different. But my friend seems quite used to livingin here. She used to be a voluntary worker in a youth hostel in Chongqing. Andshe is the kind of girl who is full of literature quality. So the style of thehotel suits her very much.
A few days later I also thought youth hostel is good choice forour young people. You will meet different people from everywhere in China andthe world. Most of them are tourists. It is a wonderful experience tocommunicate with them about their trips. Also it's much cheaper to live here.We only needed to pay 30RMB for a bed per head every night. The only negativething was that it was not very quiet in the dormitory.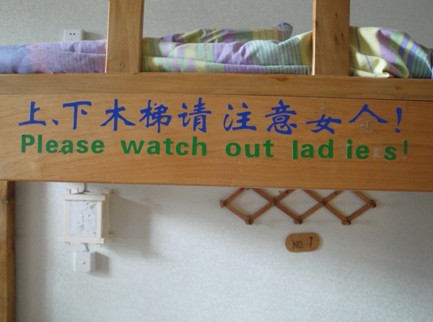 My bed~
NO 4
Looking back now, what impressed me most was the "Shu" culture ofChengdu and the dreamlike bus during the three days in Chengdu.
The three kingdoms period in ancient China lasted from A.D.220 toA.D.280. There were three regimes in China. They were Wei (Caocao), Shu(Liubei), and Wu (Sunquan). Shu was mostly in the ancient Sichuan area, and thecapital city was Chengdu. The novel "Romance of Three Kingdoms" tells storiesfrom the three kingdoms. Now People in China, Korea, and Japan still takedelight in taking about these stories. The most famous character in this storyis Zhu1ge3liang4 who was an adviser to Liubei, the emperor of Shu.Zhu1ge3liang4 was thought to be a person of great wisdom and resourcefulness.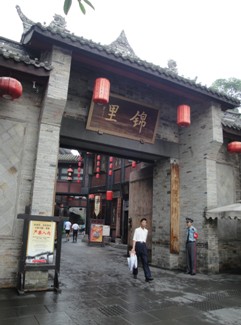 Jin li~
The most famous tourist attraction is the Temple of Marquis (wu3hou2 ci2) which was built in honor of Zhu1 ge3 liang4. After all, the city isgreatly influenced by Shu culture.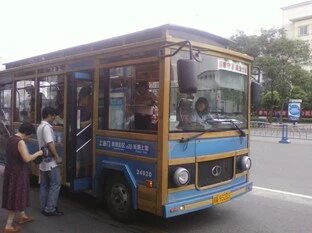 (The dreamlikebus~~)
Another interesting thing in Chengdu was the dreamlike bus. Fromthe outside, it looked like from a wonderland. Also all the seats and otherfacilities inside were of wood. When seated in the bus, I wondered would thebus fly and take us to another world? Maybe we would go back to the threekingdoms period. Haha!
N0 5
After three days, we took the 24-hour train from Chengdu toXining. Xining is the capital of Qinghai province, it has long been acommercial centre on the route to Xizang(Tibet). Also Xining is a typicalmulti-ethnic and multi-religious city.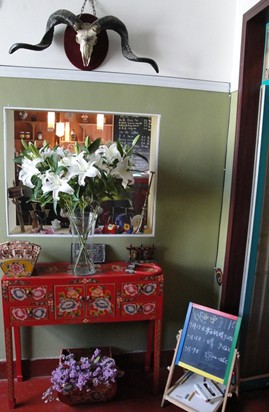 "SangZhu" youth hostel
It was the first time we had experienced a plateau climate; bothof us were very excited. Bright sunlight and cool temperatures gave us aspecial feeling, different from Chengdu or Chongqing. We lived in a youthhostel. Its name was"Sangzhu".
N0 6
In Xining, what impressed us most were Snack Street and QinghaiLake. In the centre of the city, there was a famous street called Mo4jia1Street. We tasted a lot of delicious snacks in there, for example yak yogurt,noodles with stewed mutton, and other Muslim food.
The next day, we went to the Qinghai Lake. Summer is the peaktourist season in Xining. The lake is beautiful at this time of year. QinghaiLake is China's largest lagoon which is regarded as the most purely pretty lakein Asia. At that time, when seen from a far, the lake was like a blue sapphiremounted in the vast expanse of the plateau. Also we saw a beautiful rape flowerfield, flying birds and vast grass beach. It's hard to describe how beautifulit was.
That day, it just so happened that Surrounding Qinghai lakeinternational racing cycle was in progress. But unfortunately, all of them rodeso fast that we didn't have time to take a picture.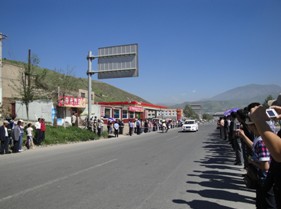 (They haven't turned up yet~~)
NO 7
Afterthree days in Xining, we got into the train from Xining to Lhasa. This trainwas different with other normal ones. Under the seat there were many oxygenoutlets to supply oxygen for passengers. We were very excited after hearingthis train would climb over the 5231-meter-high Tangula Pass before enteringTibet. But my friend was not felling well and she had a little bit of altitudesickness. The scenery outside of the train was beautiful and amazing.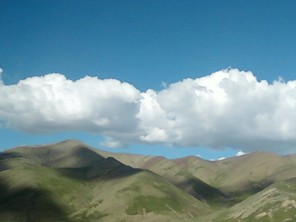 Cloud~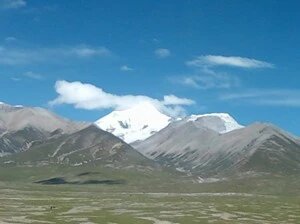 Snow berg~
NO 8
On the train, the person sitting opposite was an honest Tibetan from Qinghai who was going on a pilgrimage to Lhasa with his family. He was already over seventy but looked very healthy. He was also very easy-going and had a great sense ofhumor. He could speak some mandarin but his pronunciations were not very clear.We said good-bye to each other at the Lhasa train station. By coincidence wemet/ it was a coincidence we met each other at the Ramoche Temple in Lhasathree days later. Over there we taught them how to use the digital camera.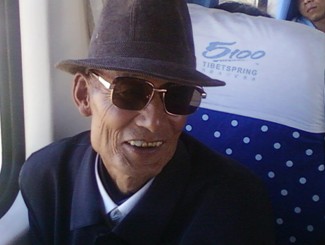 (He is also very cool!!)
NO 9
In order to help passengers to acclimatize to the high altitude; theoxygen supply was ceased on the train when it was already near Lhasa.Fortunately, Qiao and I didn't suffer from any physical symptoms of plateauclimate. Like most people visiting Lhasa for the first time, we started to getexcited and couldn't wait to see the city as we approached the station.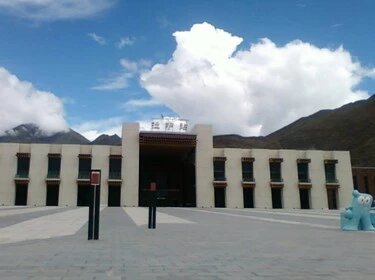 Lhasa train station
Finally at Lhasa! I knew I would have a very special experienceten days later.
The first strange "gift" is the Lhasa train station. I have never seen such an empty, solemn, even a lit luxury train station in China. Insideand out, it didn't look like a station but more like the Great Hall of thePeople.
Lhasa was certainly quite different from what I expected.
No 10
When arrived we chose the youth hostel as always. The hostel called "Ping2cuo4kang1sang1" was conveniently situated in the city center, close to the Potala Palace and Jokhang Temple. Then, because it was the peak tourist season, thehostel was full every day. Fortunately, we had called ahead to reserve twobeds.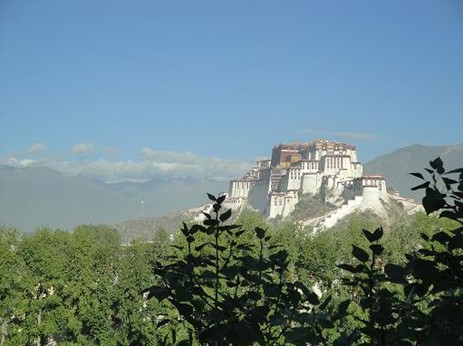 ps: This picture was taken from the window of the hostel dining room. The white building in the picture is the Potala Palace.
NO 11
The first day in Lhasa we just wanted to look around. We hoped that would help us acclimatize to the new environment. Both of us had a littletrouble breathing if we walked fast. So we couldn't do other than walking veryslowly.
Most of the buildings in the center of the old city were moredistinctive than others. Owe to the great many foreigners from all over theworld, there were many western restaurants and bars.
In my eyes the citizens in Lhasa were very enjoyed to their life. There were all kinds of flowers around their houses. The waitress always sang as sheworked. The tea-house was full of people who were drinking and chatting at 3:00afternoon…… Probably it is because that they have less life pressure andmaterial requirement. That tourists and pilgrims who came from the world alsocan bring some economic benefits for them. Maybe it is more likely because theyhave faith that most of Chinese are lack of.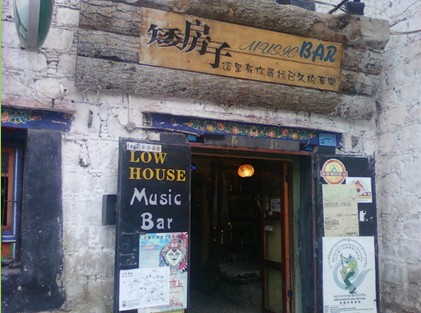 Bar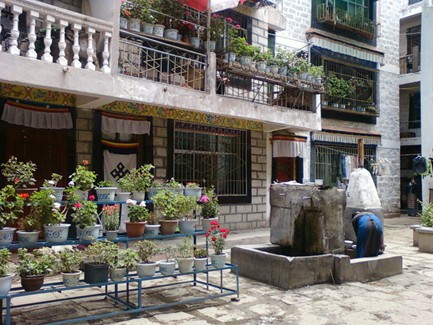 Tibetan's home
2010/9/15